Whatever you do, do it well. Do it so well that when people see you do it they will want to come back and see you do it again and they will want to bring others and show them how well you do what you do.
Walt Disney
Do you require an enthusiastic and engaging Presenter or MC to ensure your event runs smoothly and successfully?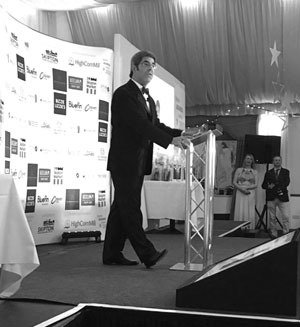 For any event to succeed it requires more than a good speaker, comfortable venue and tasty catering. The way that delegates are treated and looked after is also vital. If the hosting is exceptional, then delegates leave feeling well looked after and exclusive; the word will spread about their experience at your event, resulting in positive feedback for your organisation.
Duncan uses his comprehensive experience as a facilitator to ensure that your event runs smoothly and your audience remain engaged, entertained and enjoy their time with you.
Eaglei offer a range of hosting including:
Conferences
Business Awards
Exhibitions
Charity Events
Board Meetings
Festivals
I just wanted to say a personal thank you Duncan for everything you did to contribute to the success of Skipton Business Awards. I was so impressed by your calm professionalism and felt confident that you were in total control.
Amanda Casey, General Manager, Rendezvous Hotel