There are always three speeches…the one you practiced, the one you gave and the one you wish you gave.
Dale Carnegie
Are you looking for someone to present an important subject and motivate your audience?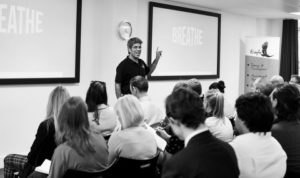 Eaglei will deliver the messages you want to convey. We do this in two ways: conduct research on your behalf and present this information to your chosen audience or alternatively, deliver our own motivational talk on a range of themes including:
How to Make an Emotional Connection in Communication
How To Win More Business
Marketing for Profit
Creating a Positive Working Environment
How to Control Exam Nerves
When delivering a message to your organisation, Duncan uses his extensive presenting experience to ensure that you and your audience remain motivated, inspired, focused and entertained.
Handouts (PDF – click to view)
Your attendance and contribution to the Cafe2U Annual Conference was greatly appreciated. Cafe2U franchisees left the venue with renewed vigour, enthusiasm and the drive to work on their individual businesses thanks to your support.
Tom Acland, MD, Cafe2U Limited